About Clock Hire New Zealand
Providing top quality digital clocks since 2006
Clock Hire New Zealand is backed by Running Events, one of the largest organisers of active sports events in New Zealand. Our clocks are based at our storage facility in Hobsonville, Auckland – but we can ship anywhere in New Zealand.
We have an extensive range of high quality, high visibility LED clocks. Our current inventory of clocks are all less than 4 years old and include mounting and power options to suit most requirements.
In addition to the dozen or so events produced by Running Events, you'll see our clocks in use at some of the biggest events in New Zealand, including Auckland Round the Bays and the Auckland Marathon. These are hired through our partnership with event timing company Timing Sports.
For more information on Timing Sports, click here.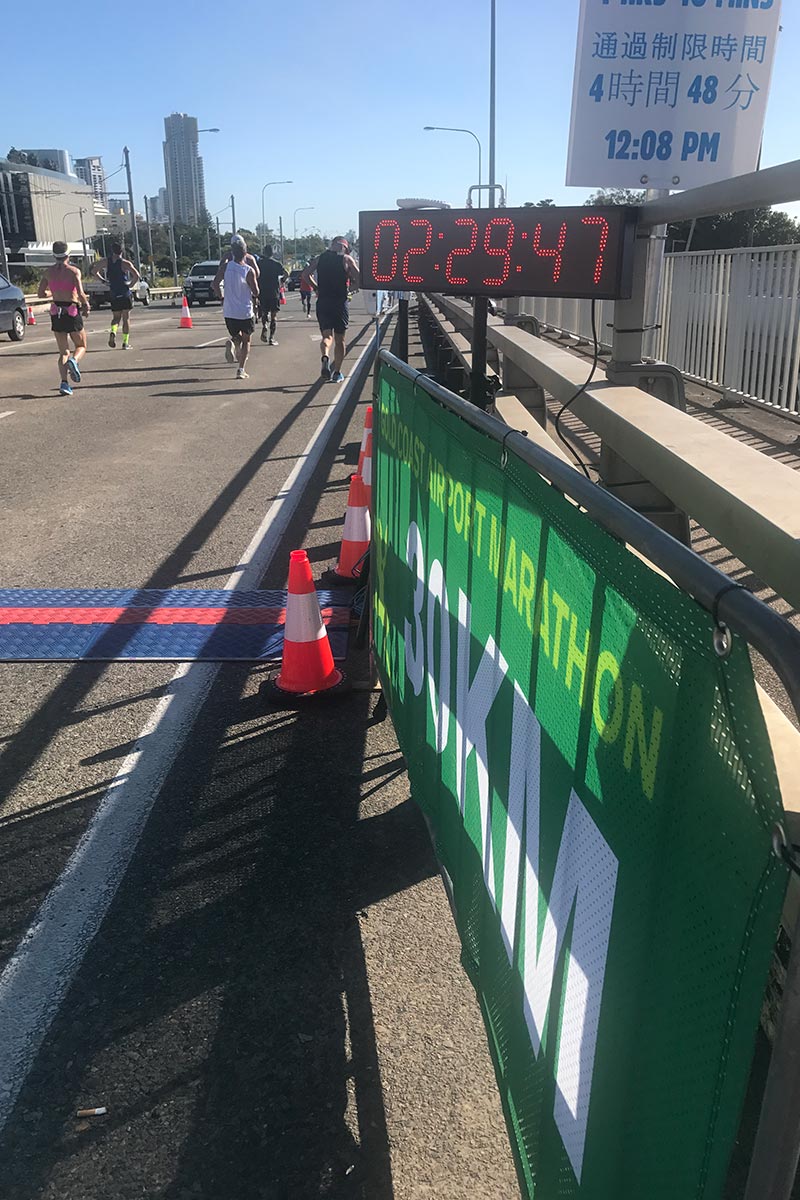 Prices
Clock Hire rates and packages …
Daily Hire
24 hrs (Mon-Fri only)
$75 per extra clock
Weekend Hire
Friday PM – Monday AM
$150 per extra clock
Weekly Hire
Monday AM – Monday AM
$225 per extra clock
Battery Power Kit (Charged Battery + Cable) – $30/hire

Gantry Hanging Kit (Bracket + fittings + 5m cable) – $30/hire

Delivery (subject to availability) – $varies
Setup
Follow our video tutorial on how to use your clock
Contact & Bookings
Fill in the form below and we'll get back to confirm your hire arrangements …
We'd love to hear from you, but first …
… you might find your answer already listed here so take a look.